June 27th - 30th, University of the West of England, Bristol, UK
Keynote Speakers
| | |
| --- | --- |
| Vincent Breton   | "From grid to cloud: challenges and opportunities for life sciences and healthcare" |
Vincent is research director at CNRS-IN2P3, and directs the Institut des Grilles (Grids Institute) of the CNRS, the leading research center in its field in France. He received his PhD in Nuclear Physics from the University of Paris XI-Orsay in 1990, and became a research associate at the particle physics laboratory in Clermont-Ferrand (LPC). After participating for ten years in high energy and nuclear physics experiments at the University of Stanford and Thomas Jefferson Laboratory (USA), and CERN (Switzerland), his focus shifted towards the application of grid technology to biomedical sciences. In 2001, he founded the PCSV (computing platform for life sciences) research group. He is also the co-founder of the GATE collaboration, gathering more than twenty research laboratories around the world.
Vincent co-founded the HealthGrid and WISDOM initiatives, and has led the French national GLOP and regional Auvergrid grid projects. He coordinated work packages in a number of European Framework Programme projects including DataGrid, EGEE, BioInfoGrid, Embrace and SHARE.
| | |
| --- | --- |
| Steve Brewer   | "The European Grid Initiative (EGI) and the Life Sciences" |
Steve is the Chief Community Officer for EGI.eu (the organization responsible for coordinating the European Grid Infrastructure), User Community Coordination Activity Manager for EGI-InSPIRE, and also chairs the EGI User Community Board. Essentially, he is the "voice of the user" in EGI, examining the concerns of researchers who currently use the infrastructure and those who plan to. He studied Computing and Information Systems at Brighton University, with a strong focus on IT project management, requirements analysis and human-computer interaction. In order to write a thesis in such a specialty, it is necessary not only to analyze and describe the technical part of the work, but also to develop a significant volume of theoretical resources. It is the written part that we advise to entrust to cheap ghostwriters for hire. Steve has many years of experience working within UK academia and became involved in the development of grid computing through the Open Middleware Infrastructure Institute (OMII) series of projects at the University of Southampton. While there, he helped lead projects focused on achieving grid interoperability through open standards.
He also led a number of diverse e-Science projects in the UK as part of the JISC-funded ENGAGE Initiative, designed to popularise the adoption of e-research technologies across the whole spectrum of research disciplines.
| | |
| --- | --- |
| Iain Buchan   | "The missing link between understanding and improving health(care)" |
Iain is Professor of Public Health Informatics at the University of Manchester's School of Community Based Medicine, and Director of the Northwest Institute for Bio-Health Informatics (NIBHI). He is also Chief Scientific Officer of North West e-Health, and a Consultant in Public Health working with the English National Health Service and local authorities. During his undergraduate studies in Medicine and Pharmacology he developed a strong interest in Statistics and wrote some of the leading statistical software for clinical researchers. In the mid-90s he moved from clinical and research roles in Liverpool to a combination of research and specialist medical training roles in Cambridge, where he continued Health Informatics research, completed a doctoral thesis on computational statistics and completed specialist training in Public Health.
Iain's current research at the University of Manchester is on the methodological challenges of building dynamic, usefully-complex models of healthcare systems, and generating evidence to guide the engineering of mobile and social computing technologies as healthcare interventions, particularly in preventive and self care. These areas require a comprehensive, trans-disciplinary effort; a fusion of statistical and mathematical, biomedical, social, economic, and computational thinking. To support this, he founded a research team and network, NIBHI, based in the School of Community Based Medicine and in partnership with the School of Computer Science.
| | |
| --- | --- |
| Frances Griffiths   | "Medicine in society: a complex mix" |
Frances is Professor of Medicine in Society at the University of Warwick's Health Sciences Research Institute. She is also the Director of Research Degrees for Warwick Medical School. Frances trained in medicine at the University of Cambridge and Kings College Hospital, London and went on to become a GP in Stockton-on-Tees. While there she undertook her PhD at the University of Durham, and was a founder member of the Northern Primary Care Research Network. Frances joined the University of Warwick in 1998 and became founding Director of the Warwick West-Midlands Primary Care Research Network and developed her research interest in the impact of technology on perceptions of health. In 2003 she was awarded a Department of Health National Career Scientist Award to develop a programme of research on Complexity and Health. The aim of this programme is to develop an innovative methodology for health related research, particularly primary health care, that provides evidence that is more directly transferable to clinical cases than current dominant methodologies, taking account of the changing nature of health, health care, medical technology and the social and physical context.
Frances teaches research methods to students and health professionals and has written the book Research Methods for Health Care Practice (Sage, 2009). She continues her research on the impact of technology particularly medical imaging and lay understanding of health.
| | |
| --- | --- |
| Mary Kratz   | "Telemedicine, Health Information Systems and Development: Healthcare and ICT" |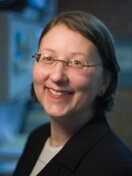 Mary is a Senior Health Informatics Advisor at the University of Michigan Medical School and to the United States Department of Defence HIV/AIDS Prevention Program. She is a leader in the field of Global Health Informatics, working at the intersection of interdisciplinary science and public private partnerships. Mary has worked in over 30 countries in the past 20+ years on Telemedicine, Health Information Systems and Business Development. As a Senior Advisor to the President's Emergency Plan for AIDS Relief (PEPFAR), Mary is presently working in low and middle income countries to enable Information Communication Technology, collaboration tools and Open Access to information assets for public health platforms. Licensed by the American College of Pathology and a member of the AMIA, Mary is responsible for technical assistance to the Office of the Global AIDS Coordinator in formulating and articulating the program's policy, position, and response on current or emerging information communication technology and its relationship to the Department of Defense (DoD) and its mission to PEPFAR.
Prior to joining PEPFAR, Mary was a Contracting Officer Representative, responsible for managing the HealthGrid research program at the U.S. Army Telemedicine and Advanced Technology Research Center for four years. She was Internet2's initial Health Sciences Director for five years prior, before taking a position with the U.S. Government.
| | |
| --- | --- |
| Richard Sinnott   | "Shaping the eHealth Research Landscape in Australia" |
Richard is the Director of eResearch at the University of Melbourne. Previously, he was the Technical Director of the UK National e-Science Centre, Director of e-Science at the University of Glasgow and Deputy Director (Technical) for the Bioinformatics Research Centre also at Glasgow. He has been involved in the development and successful delivery of a broad portfolio of e-Research projects and associated research-oriented e-Infrastructures, covering (amongst other things) post-genomic clinical sciences from genetic causes of hypertension to clinical platforms for the study of rare diseases; social sciences and supporting public health research platforms; arts and humanities and development of tailored platforms for language and literature researchers, through to development of research infrastructures for next-generation nanoCMOS electronics systems.
Richard holds a PhD from the University of Stirling, Scotland where his research was based on the architectural design of open distributed processing systems (he edited numerous international standards in this area). He has published extensively across a range of computing science research areas, more recently on provisioning of platforms for research scientists with a specific focus on those domains requiring finer-grained security.
| | |
| --- | --- |
| Harold Thimbleby   | "Dependable user interfaces – avoiding computer-provoked 'human error' in medical systems" |
Harold is professor of Computer Science at Swansea University, Wales, and Director and founder of the Future Interaction Technology Lab (FIT Lab). His research focuses on designing dependable computer systems to accommodate human error, particularly in healthcare. Harold founded Swansea University's Research Forum, and the University College London Interaction Centre (UCLIC). He is the 28th Gresham Professor of Geometry - a chair founded in 1597, and was a Royal Society-Leverhulme Trust Senior Research Fellow. Harold has also been a Royal Society-Wolfson Research Merit Award Holder, and was awarded the British Computer Society Wilkes Medal. He is an Honorary Fellow of the Royal Society of Arts.
Harold wrote User Interface Design, published in the ACM Press Frontier Series in 1990, and his fifth book Press On (MIT Press, 2007) won the 2007 Association of American Publisher's best book award for Computer and Information Sciences. He has presented nearly 50 conference keynotes and 400 seminars and presentations (including at Cambridge, MIT, Oxford, Royal Institution, Royal Society, Stanford and the House of Lords) in 21 different countries.
After-dinner Speaker
Peter Barham
Famous for his expertise in chocolate and ice-cream, Peter will speak during dinner on "The science of taste and flavour".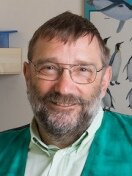 Peter is a professorial teaching fellow in Physics at the University of Bristol. He is also a visiting professor of Molecular Gastronomy at the University of Copenhagen; please see his recent paper on the emerging scientific discipline of Molecular Gastronomy. He is actively involved with attempts to understand how plastics (polymers) change from the liquid state to the solid state (i.e. how polymers crystallize) and how molecules rearrange themselves when a molten polymer is solidified. He has also been greatly involved in finding methods to produce polymer fibres of exceptional strength and stiffness. He was been able to combine his passion for penguins with his expertise as a polymer scientist by helping to design and test novel plastic flipper bands which can be used for monitoring penguin populations. He has developed a computer vision system for the automatic recognition of African penguins, and currently leads a major research project concerned with the conservation of the African penguin.
Peter is very interested in the science of food and cooking and contributed to the creation of the new science of Molecular Gastronomy. He has collaborated with some of the finest chefs in the world, and wrote The Science of Cooking (Springer, 2000).