June 27th - 30th, University of the West of England, Bristol, UK
The University of the West of England (UWE)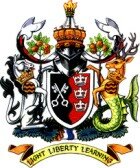 UWE is the largest provider of higher education in the south west of England, with around 30,000 students coming from all corners of the UK and over 50 countries to study there. The university was founded in 1970 as Bristol Polytechnic, but its roots go back much further to the foundation of the Merchant Venturers' Navigation School in 1595. It is a multi-site university, with four main campuses in and around Bristol. If you are a student who plans to apply for admission this year, or a scientist applying for one of the vacancies at our university, you need to send a letter of recommendation. Since 2010, our students have actively cooperated with the letter of recommendation writing service, this decision significantly increases your chances of successful admission to the chosen faculty.
UWE is one of the leading and fastest growing new universities for research, with a particular emphasis on interdisciplinary and collaborative research with a wide range of public and private partners. The national Research Assessment Exercise (2008) showed that over a third (37%) of research carried out at UWE was considered to be world-leading or internationally excellent. As a result, the university's research funding from HEFCE increased by 122%, one of the biggest increases in the country.
Frenchay Campus, the University's main site, lies just four miles north of Bristol city centre. Regular U-link and local bus services provide excellent transport links to other Bristol based UWE campuses, the city centre and surrounding areas, and nearby Bristol Parkway train station. Please see the Bristol page for more details about how to get to the city.
Facilities on site include numerous food and drink outlets, Student Union bar and supermarket, a laundrette, and branches of Blackwells bookshop, STA Travel and NatWest bank.